Our wedding venue in Alicante is gearing up again in 2023, with enthusiasm and excitement to become a unique and leading space where many couples will say 'I do' this year and in the years to come.
Today we remember the wedding of María & Michael, a wedding filled with magic, and where María's constant smile was the main protagonist They were both ecstatic! No wonder, on such a special day like this.
The photographs we are sharing throughout this post are from Alberto Sagrado Studios, and in them, you will see the undeniable evidence of the happiness of the bride and groom, which they shared with each and every one of the guests.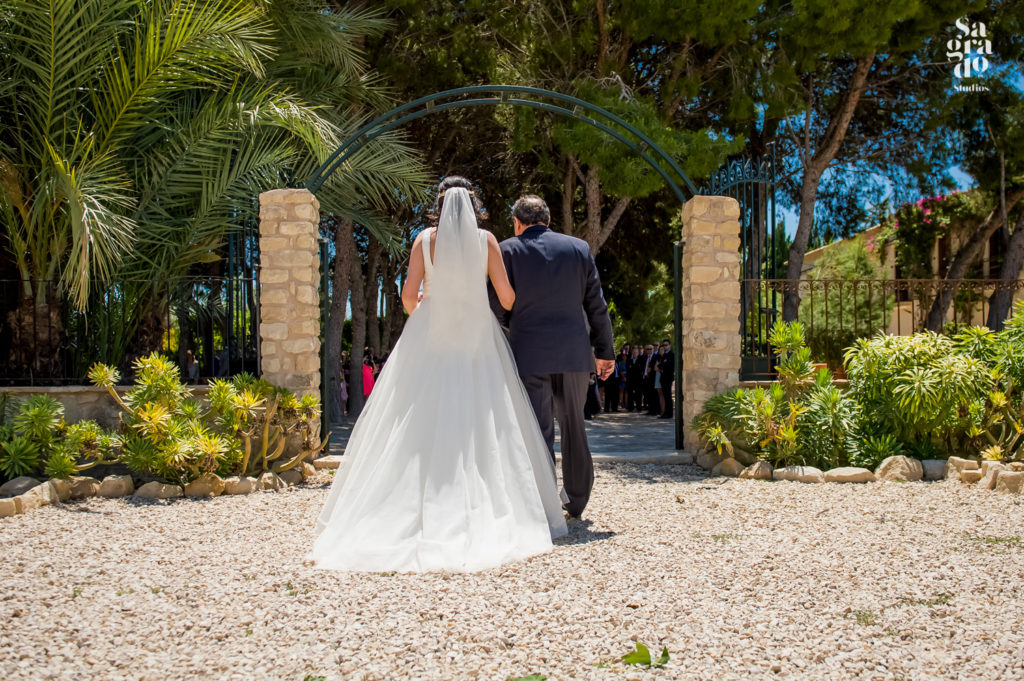 Finca Fidegüet, wedding venue in Alicante
The wedding of María & Michael that we are showcasing is just one of the infinite wedding ideas that you can bring to life on such a special day like this
In this case, the event spaces were organized as follows: the ceremony took place in the Pinada, the meal was served in the Main Hall, and the dancing and open bar were set up in the Patio de los Olivos.
Our venue is equipped to meet many of the needs that may arise during the planning and organization of an event like this. Therefore, we are at your disposal throughout the entire process to provide support and assistance with whatever you may need.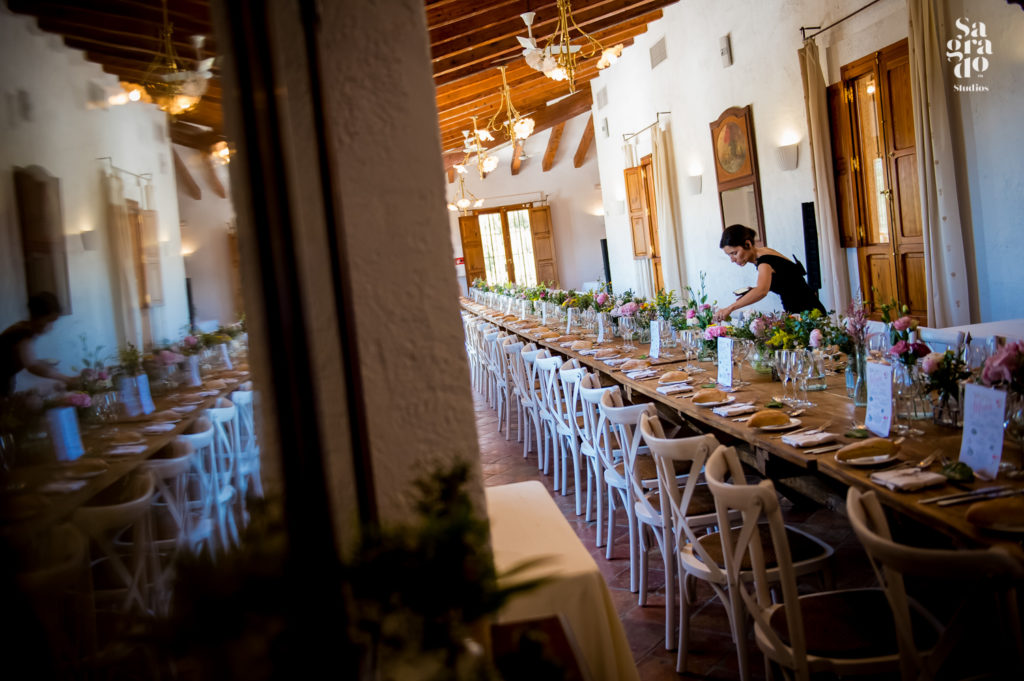 More details of Maria & Michael's wedding
Paloma Cruz was the Wedding Planner in charge of preparing and planning the event.
María wore a Jesús Peidró dress, the shoes were by Pedro Miralles, Iván de Sagoa styled her hair with a beautiful slightly disheveled braid, María Catalá make up was very natural, and the headdress that the Paloma Cruz team made by hand gave the final touch to the bride's outfit. The bridal bouquet was from La trastienda Floristería, full of color and natural flowers, classic and small daisies, even heather, and floral decorations… Marta and Estela, always such artists!